Currently not accepting new clients at this time. Please stay tuned as I transfer things over to KindaWonderful Studio. 😉

CLD Photography is a small studio that delivers big results. I specialize in personal brand, business, and product photography. For in-studio sessions I can accommodate individuals and small groups. Not saying larger groups are not welcome, but it's just like catchphrase says: "small studio", ie we'd have to go explore your place of business or somewhere in nature together if your group is larger than say five people. 🙂 
This year I focused my photography on supporting businesses but in the past, I have photographed a bit of everything including newborns, children, families, pets, boudoir, modeling, seniors, pageants, products, and even commercial buildings. My other company KindaWonderful, a brand strategy and design company, offers photography as part of its branding services. The two companies do overlap as they are both run by the fabulous crew of me, myself and I. LOL!
In the studio, I have a small collection of traditional backdrops and couple funky ones but I honestly enjoy a nice solid white, black or grey. Something non-distracting and timeless. Why? Well, it allows the focus to be on you and your amazingly beautiful face(s). I believe in connection whether it be with you and me (the camera) or you and your clients.
Lighting options in the studio include faux window light as well as strobes. Natural light adventures are always welcome. Just keep in mind that just after dawn and just before dusk is best to keep the squints at bay.

This is where I'll be displaying all the types of photography that I do. They will be random in order, some from the same session, and all different genres. I'll add to them periodically. In all honesty, it might be a "hot mess" but my inspiration is that of my own personal Instagram (I have that too, but it's for my other business and macro photography LOL)
Click on the images to see them full-sized as these are thumbnails.

This gallery has multiple pages. Don't forget to look at them all 🙂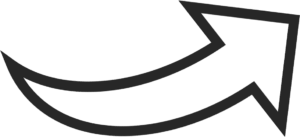 Cherish all you accomplished Yesterday, Live for Today, and Dream about the good you can do Tomorrow
hello@cherishlivedream.com