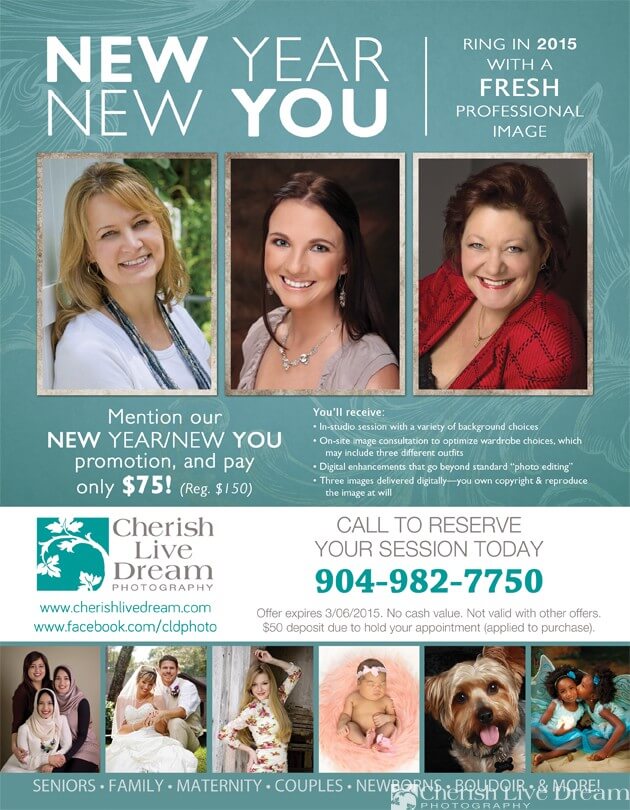 2015 hit the ground fast and running. So fast I forgot to share my current special that is featured in Family! magazine. IN-STUDIO HEADSHOT SPECIAL that is running through March 6th for $75. It includes a 1 hour in-studio session, which may include 3 different outfits. 25-30 edited proofs in an online gallery. 3 images will be delivered to you digitally—you own and can reproduce the image at will.
This is an amazing deal for updating your current image! First impression is everything. Don't use a selfie to promote yourself or an image 10 years old!
Email Sarah at Cherish Live Dream Photography to nab this deal before it expires!